Support for SAWDOC immobiliser ECU
Tested on Freelander 1.
Features available:
Read information
Read and erase error codes
Live data
View keystore
Enable and disable keys in the keystore
Notes:
A key can only be enabled if it is already associated with the vehicle. Typically this will mean supplying the VIN number and proof of ownership at a LandRover official franchise and purchasing a replacement key which will be pre-coded to the vehicle. A lost key can be disabled so that if someone finds or has stolen the key then it will not allow the them to drive the vehicle.
Screenshots of pscan.uk tool accessing the SAWDOC: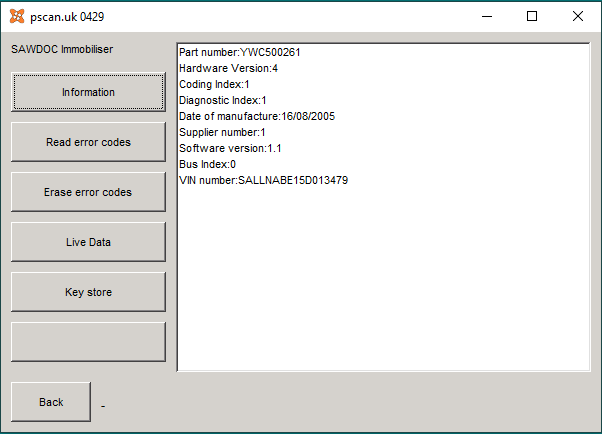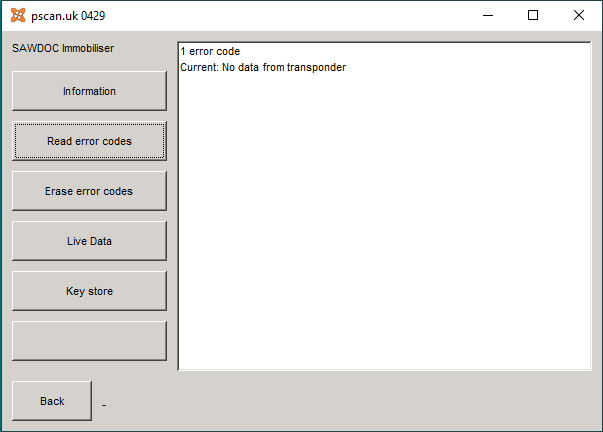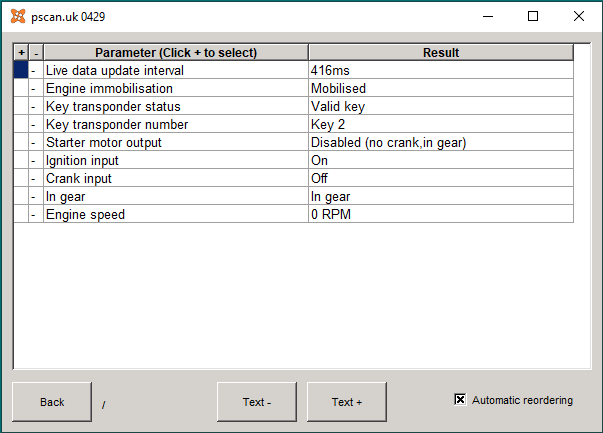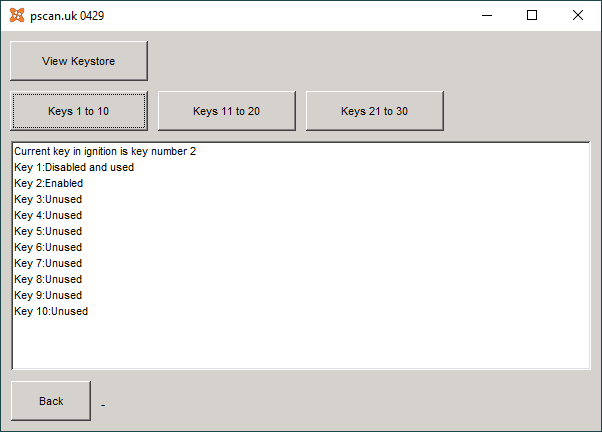 ---